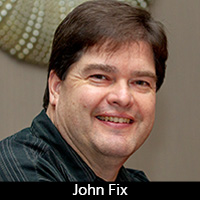 At Taiyo we're innovating... we're shattering the high temperature requirements before Christmas!
In the past, I have introduced you to inkjet solder mask, crack resistant white solder mask, flexible dry film solder mask and our solution to thermal management. However, it doesn't stop there... For the automotive industry, we are working on a product that will far exceed the old high temperature requirements and it should be ready before this Christmas. For the communications market, we have a new low-Dk/Df solder mask available right now and our parent company Taiyo Japan is working on a new dielectric build up material with super low Dk/Df properties.
Hopefully, something mentioned above has you as excited as I am; please let us know if you would like to discuss!

I'm not sure who said, "Nothing changes if nothing changes",  but this is a great time to really take hold of that quote and take action. A lot of us are working from home unable to do our jobs the way we have for years, so this is the perfect time for transformation, or better yet, innovation. We won't see any change unless we do something different, as reflected in the famous management consultant Peter Drucker's statement, "If you want something new, you have to stop doing something old."

If you look at the stock market you will see the giant companies succeeding and the little guys falling behind. The key to surviving is always innovation. Innovate your product offerings, innovate the way you do business; just start doing things differently. Personally, I'm excited with the recent changes at Taiyo America; in just the past 4 months we have added 6 new faces to the company, and we acquired an equipment company, Circuit Automation. To top that, the Taiyo group companies have new products in the pipeline that customers and OEMs are very excited about.
John T. Fix
Director and Manager
Sales and Marketing