Taiyo's inkjet solder mask is the ultimate innovation in solder mask application by eliminating waste and increasing productivity.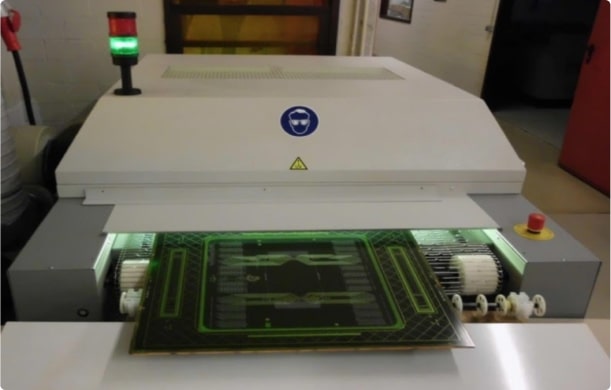 Here's the current state of solder mask:
As of late, solder mask (or solder mask resist) is a lacquer-like polymer that coats and protects the copper traces of a printed circuit board (PCB) and because it is a lacquer, it needs to be mixed, applied, and any remnants unused must be removed. The process can get messy. Until there came inkjetable solder mask.
Here's the Taiyo Solution:
We have developed an inkjetable solder mask that provides coverage only where needed and eliminates the need for artwork. Enjoy less handling, zero developing, and eliminate exposure. Taiyo's inkjet solder mask is designed to improve registration yields, eliminate getting solder mask in the holes of the printed circuit board, and make the environment cleaner by eliminating waste streams and any mask in the hole of the board. Enjoy an overall reduction in the cost of parts (for example eliminating the need to tack dry) as well as your production footprint.
Each printed circuit board that is manufactured (whether individually or in bulk) will have differing elements. By using inkjetable solder mask, you now have the capability to perfectly position and center the droplets of the solder mask on the PCB. The result is a greater registration than traditional LPI solder mask


The 3-mil dams show precise placement of the ink droplets2.
Inkjet Product Features (IJSR-4000 JM Series):
- UV/Thermal Curable
- Superior adhesion to copper
- One-component
- Excellent adhesive to laminate with dual cure (UV +Thermal) process
- Tack-free after printing due to on-head UV Lamp on Inkjet head
- Excellent processability
- Available in Green (IJSR-4000 JM03G) & Dark Green (IJSR-4000 JM02DG)
- Non-Foaming Pre-Treatment
- Inkjet Printer Cleaner
- Inkjet Solder Mask IJSR-4000 JM Series
- Solder Mask Stripper (MagnaStrip610)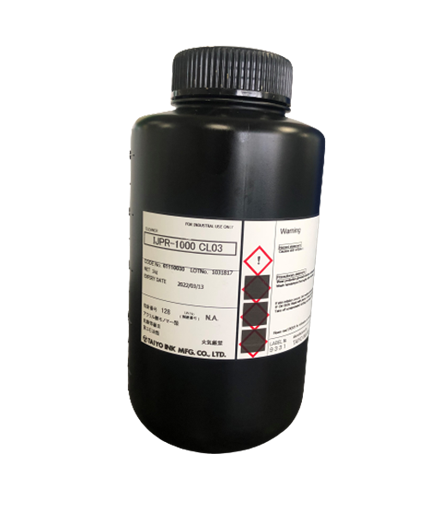 Cleaner IJPR-1000CL03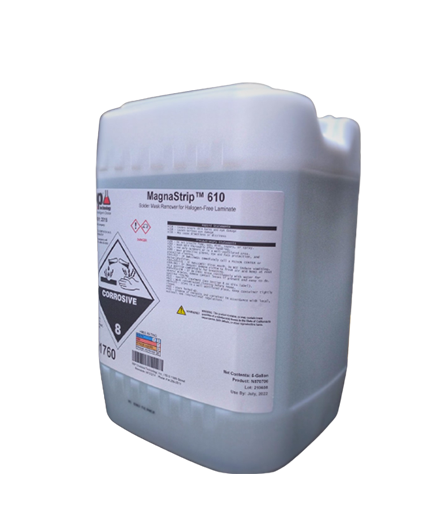 Solder Mask Stripper MagnaStrip610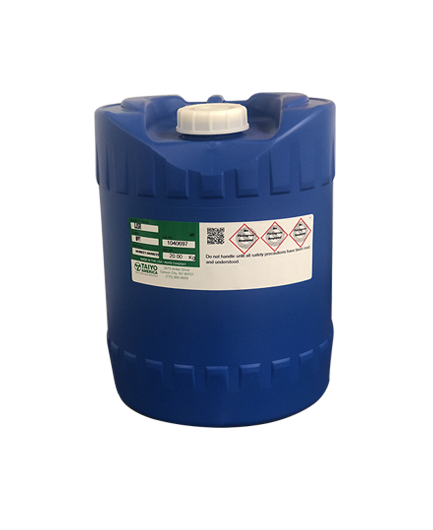 Non-Foaming Pre-Treatment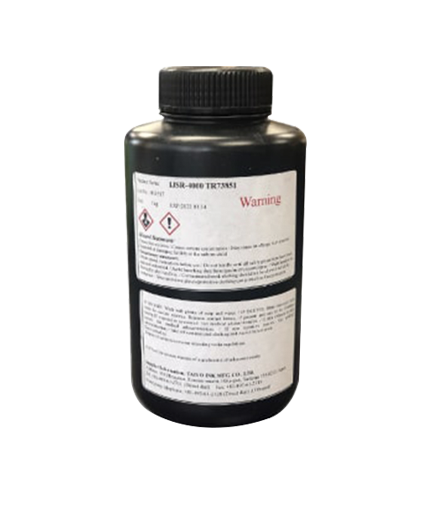 IJSR-4000 JM Series
Where can you find Taiyo's Inkjet solder mask?
Automotive (rigid printed circuit boards)
Gaming consoles (ridged flex printed circuit boards)
Aerospace
Medical devices
Defense Industry
Computers (semiconductor)