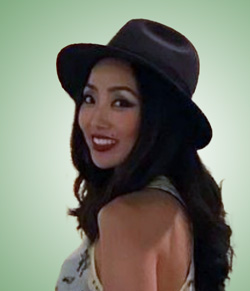 Taiyo America, Inc. is pleased to announce Mrs. Kate Han as technical sales engineer for the Western Region of the United States, effective July 1, 2020.
Mrs. Han worked as a sales professional for 7 years. She is joining Taiyo after working at Microcraft for the past year promoting inkjet solder mask technology. Microcraft specializes in the development, design, manufacture, and sale of printed circuit board testers and inkjet printers.
Kate is fluent in Korean, Chinese, Japanese and English. She enjoys traveling and reading in her free time.
"We are excited to add Kate to our Taiyo team. She brings international business experience as well as inkjet knowledge to Taiyo America," says Zach Maekawa, president of Taiyo America.
 "I look forward to working with the Taiyo team and supporting our customers in the West," stated Kate.
John Fix, director of sales and marketing, added, "Working in the Western region with Brian Wojtkiewicz, Kate will enhance our communications with other Taiyo group companies with her multilingual skills. Her inkjet experience will also be very valuable to Taiyo America and our customer base as this technology continues to grow."
Please welcome Kate Han to the Taiyo team!