New President Appointment
Taiyo America Names New President
With the relocation due to his term as director and president ending, Taiyo America, Inc.'s Tadahiko Hanada has been transferred to the position of general manager, FPC Materials Department at Taiyo Ink Japan, effective May 1, 2019.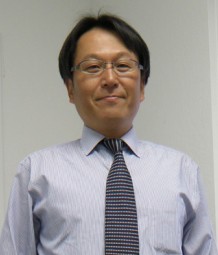 To fill the open executive position at Taiyo America, Inc. in Carson City NV, Takuji "Zach" Maekawa has been appointed as the new president. His impressive qualifications and dimension as an executive leader will elevate Taiyo into another stratosphere, allowing customers, distributors and OEMs alike to reach technological places not attained before now. In order to achieve these targeted aspirations, Maekawa shared that, "I am excited to join such a successful team at Taiyo America and look forward to helping grow their business in Europe and open new markets in North America."
Maekawa's experience in industrial precision manufacturing and high growth internet technology at companies in the US, Japan and Asia, as well as his education, an Electrical Engineering degree and an MBA from Cornell University, placed him at the pinnacle of Taiyo's candidate list. Taiyo America BOD member, John Fix states that, "Maekawa brings a new dimension to Taiyo America with regard to his vast experience in new technologies and growth companies."
Regarding Taiyo America's current and future strategy, Zach stated that, "Taiyo has an excellent core business in that we are the market leader in solder mask, so we plan to take it to the next level."