Taiyo America Opens San Jose, California Office
Taiyo America Inc., a subsidiary of Taiyo Holdings Co. Ltd, has opened a new office in Silicon Valley, USA.
As the advancement of electronics such as IoT technology and the development of AI accelerates, Taiyo's business domain has also changed dramatically across a wide range to now include electronics, energy, agriculture and pharmaceuticals.
In response to these shifts, Taiyo has opened an office in Silicon Valley where the leading-edge electronics technologies are integrated. At the Silicon Valley office, Taiyo will build and strengthen networks and partner relationships with global technology companies. By investing in our relationships with companies that develop innovative technologies and business models, Taiyo will expand current business, and create new business opportunities.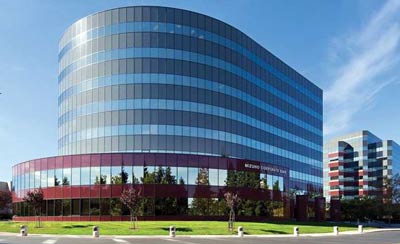 San Jose Office Overview
Location: The Concourse, 1731 Technology Drive, Suite 595, San Jose, CA 95110 U.S.A.
Telephone number: 1-408-821-2705
Installation date: June 1, 2019
About Taiyo Holdings Co. Ltd – Est. 1953
The World's Leading Manufacturer of Solder Resist
A specialty chemical manufacturer that proudly holds a top-class share in the global market for solder resist, a material that forms an essential component of the printed wiring boards used in cellular phones, computers, and other IT equipment, as well as in digital home electronics, in electronic equipment installed in automobiles, and a variety of other electronic devices. For more information, go to: www.taiyo-hd.co.jp/en/