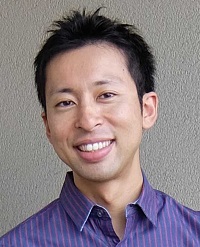 Taiyo America, Inc., a subsidiary of the world's leading manufacturer of specialty inks and solder masks for printed circuit boards, has named Dr. Yuya Suzuki to the position of IC Packaging Marketing Manager.
Suzuki received his Master of Engineering degree from University of Tokyo in 2007 (department of applied chemistry), and recently received his PhD of Engineering from Georgia Tech in 2017 (department of Materials Science and Engineering). He has more than 12 years of experience in the industry as a researcher on polymer synthesis, development of electronic materials and its processes for RF modules, and development of micro-via and trench processes by laser and ozone for high-density packaging.
Tadahiko Hanada, President and Director at Taiyo America says, "Dr. Suzuki brings a tremendous amount of knowledge and experience to Taiyo. He is an excellent addition to Taiyo America's sales and marketing team. I look forward to working with Dr. Suzuki and being a part of this team as he works with the IC industry in developing Taiyo's next-generation products."
Suzuki will reside in Southern California.