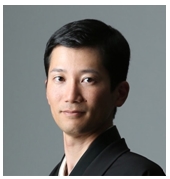 Taiyo has strengthened their marketing team in North America by adding Daichi "Dan" Okamoto to its workforce.  Current and future IC Packaging customers will benefit greatly from Dan's liason position and expertise in the field.
In 2007 Dan joined TAIYO INK MFG. CO., LTD. in a Chemical Engineering capacity spending 2 years developing photo resists for semi-additive processes. From 2009 - 2011 he worked on the development of resists for the automotive industry, he then went on over the following 3 years to develop the same product type for IC-packaging applications. In 2015 he was promoted to his current position of Taiyo America's Marketing Manager for IC-Packaging Materials.
In his spare time, Dan enjoys playing baseball and snowboarding.
"Dan is a great asset to Taiyo America and I look forward to him helping us", said Ty Fukata, Taiyo America's Chief Operating Officer.