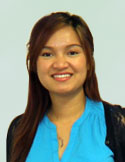 Taiyo has strengthened their R&D team by adding a new chemist, Emily Truong. Their current and future projects will excel due to her educational background in polymer chemistry and chemical engineering. 
Truong began her career in the PCB industry this summer after a nine-month internship at Taiyo's Carson City facility. She earned her M.S. in Chemistry from the University of Oregon and B.S in Chemical Engineering from the University of Nevada – Reno with a Senior Scholar Award for the top student of the department. With her fresh-out-of-college mind, skills, and passion, she will bring Taiyo America new perspectives and innovative ideas.
"Emily is a great asset to Taiyo America and I look forward to the contributions that she will make toward our future growth," said Jesse Session, technical manager.
In her spare time, Truong enjoys exploring outdoors, traveling, cooking, and spending time with her friends and family. Her determination to live life to the fullest embodies Taiyo's vision for a better tomorrow.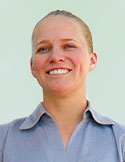 Truong joins another relatively new chemist at Taiyo, Lisa Kennedy, who came on board in June of 2013. Kennedy earned a B.S. in Chemistry and an M.S. in Polymers and Coatings Science from California Polytechnic State University of San Luis Obispo.
Kennedy's diverse work history brings a unique background to Taiyo's research and development group. As an intern at DuPont, she became very familiar with inorganic pigments and surface treatments. Her experience has contributed greatly to the development of new products.
In addition to industry experience, Kennedy spends time teaching chemistry at the local college. In her free time she enjoys playing rugby, football, basically any water sport, and snowboarding. Her energy, dedication, and passion for science will continue to contribute to Taiyo's future growth.