April 2013: ITC Intercircuit GmbH of Munich, Germany has reached an agreement with Taiyo America to have its PCB equipment represented in both North and South America.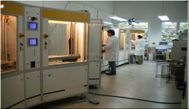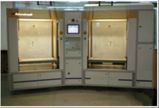 Owner and President of ITC Intercircuit Erwin Haertl feels very confident that this new partnership with Taiyo America will compliment both companies extremely well. PCB companies will be able to receive the highest quality solder masks and via fill pastes and the industry's most advanced delivery systems through one source--Taiyo America.
About ITC Intercircuit GmbH
Founded in 1972 as an independent distributing organization, ITC Intercircuit GmbH has expanded to a world-class manufacturer of PCB equipment. The company's service center in Burkhardtsdorf, Germany is Europe's only service center for via fill applications using its own designed and built equipment. The company recently completed sales in Japan, Russia, and India--a first for via fill equipment manufacturers. For more information, visit www.itc-intercircuit.de.